Empower
People
Engage
Cultures
Experience
Joy
Welcome to
Evoloshen Academy
Transforming Business Through Culture
If you are passionate about empowering others, creating an engaging culture in your business, and are motivated to amplify the joy in this world, I'd like to introduce you to the training and certification programs that we offer at Evoloshen Academy.
Now more than ever, we have a greater interest in creating meaningful connections, managing our stress, and becoming more resilient as we come out of the global pandemic.
Our programs are proven to create a healthier culture and more engaged employees that can not only accelerate our return to thriving, but to also build stronger, more productive and resilient businesses. We have collaborated and consulted with some of the top leadership experts, neuroscientists, and large organizations around the world to develop our training programs, consulting tools and certification.
Through our consulting and training with our clients, we know that our approach to transforming performance, mitigating bias, and rethinking learning and organizational change creates meaningful and sustainable change to organizational culture.
Your interest in learning new skills, engaging in professional grow, and developing yourself to be a catalyst for good in your organisation is vital to making the world a better place. At Evoloshen Academy, we will equip you with the deep knowledge and hands-n tools you need to make a positive impact in your role.
Become a
Cultural Expert
with Evoloshen!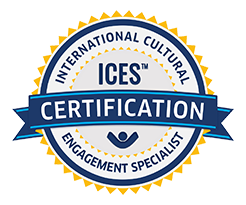 Sustained employee engagement requires intentional focus and continual effort. This certification is for people inside organizations who become experts by supporting employees achieve sustained levels of increased engagement and igniting the culture.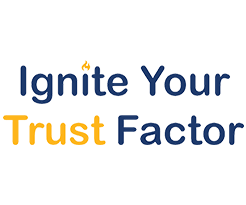 Increased trust enables your people to make better decisions and increase productivity. Working at the speed of trust will have a direct positive impact on the bottom line.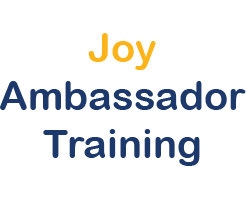 Empowering your employees takes more than a beautiful snack bar or employee break room. This training is for people who desire to infuse joy in their organizations or want to bring joy to their client's businesses.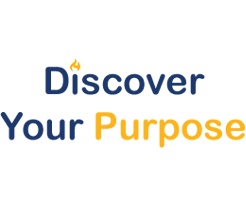 Whether your company is known to be a purpose-driven company or not, the standards of what a purpose-driven company have changed. And customers and employees alike have a strong preference to working with and companies that are strongly aligned with a sense of purpose.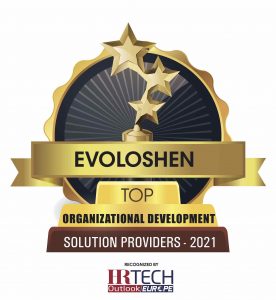 Evoloshen has been recognized as one of the Top 10 Organizational Development Companies in Europe by HR Tech Outlook.
What's the
International Cultural Engagement Specialist™ (ICES) Certification
About?
Have you been looking for a way to create the company culture you wish to see? Welcome to employee engagement made simple. This 14-module program takes away the guesswork and teaches a method proven to eliminate frustration and disengagement and infuse joy and celebration –yes, celebration –into your company's culture. With an ICES certification, you will lead the charge of bringing positivity and productivity to the workplace. As an added bonus, you will increase your professional credibility as a newly certified International Cultural Engagement Specialist (and qualifies for 35 recertification credit hours at the HRCI which increases your credibility as an HR specialist).

The bottom line is that engaged employees are your bottom line. Our research shows that disengagement costs a company an average of one third of each disengaged worker's salary. In this program, we get to the heart of the matter to help you create happy employees by identifying what successful companies like TOMS, Virgin America, Southwest Airlines and Whole Foods are doing right, and it starts with people just like us. What are they doing differently to experience a company culture of low turnover, a large talent pool, productivity and profitability? We'll break down the tools they use, including the five key cultural indicators (collaboration, creativity, connection, celebration, and contribution), the six 'Ps' (purpose, passion, people, productivity, profits, and positive impact), and other successful strategies needed to navigate the rapidly changing technological and workforce landscape.

Congratulations on taking the first step toward engaging your workforce. Even if you are the first group or even first person from your company or organization to go through this process, take heart, engagement doesn't have to be so complicated! Let's get started.


"Absolutely on target with the right message for the right times."
Mark C. Thompson
New York Times Best Selling Author

"The Volo's show us a new way of thinking: corporate success with a heart."
Marshall Goldsmith
the Thinkers50 Award Winner

"Many Thanks to All for an Awesome Expedition - I love that this is just the beginning!!"
Johan Birgersson
CEO EasyPark Group

"I would recommend this training because good / intelligent conversations are very important skills, which all should possess. It will improve your job and life satisfaction! The tools that we went through in each session were very valuable! Practicing the tools each week was very helpful, so they were not just concepts learned. Using the tools made my feedback sessions faster and more efficient so these conversational skills aren't just about improving one's soft skills but also boosting efficiency!"
Marsa Laukkoski
Managing Applications Consultant, Capgemini

"Taking part of this program from Evoloshen was SO rewarding in SO many ways! We will definitely use a lot of the new perspectives we gained here in our constant work to improve our employee as well as customer experience going forward!"
Jimmy Kindholm
Customer Care Manager, EasyPark AB

"It's great to see the combination of the academic/research dimension with the joy/inspiration dimension. Everything is AMAZING! We need ICES in EVERY COMPANY in the world!"
Kiko Kislansky
Founder/CEO Cazulo, Brazil
Why
Engagement
Is Important
Happier Employees Make a Healthier Bottom Line
Engagement is the key to success. Far from a buzzword, at Evoloshen Academy we define engagement as an active word that means having full attention, commitment, enthusiasm, passion, and purpose for your work. When you are engaged, you are wholeheartedly involved in and contribute positively to an organization.
So what do people who are engaged 'do'? They work happily, both with each other and with the outside world. Internally this increases overall trust, accelerates productivity, unifies all communication and ignites the passion that exists in your employees.
We live in a transparent world thanks to the Internet, so if that message is full of infectiously positive energy, we are going to raise the confidence of everyone from stakeholders to current and potential clients/consumers.
Simply put, our actions as individuals within companies make a much greater impact than we often stop to think about. To stay relevant, we must stay focused on the people behind the business.
Lead the way and ensure your company's personal and professional success by learning more about the International Cultural Engagement Specialist™ (ICES) Certification here.