Are you ready to increase engagement and trust, get even better results, attract and retain great talent so that your team and company can grow even faster?
Learn more about Evoloshen's International Cultural Engagement Specialist (ICES) Certification program…

This online program provides the key tools and techniques based on the international bestselling book, Engage! Your Step By Step Guide To Creating A Workplace That You, Your Co-Workers, and Your Customers Love. By the end of ICES™ Online, you will understand how to:
This program is designed for company leaders and change agents who:
Help Your Team and your Company Flourish
Middle managers and team leaders are more important than ever to a company's success, and employee satisfaction. Increasing your team members' engagement is the difference between "almost made it" to "achieved and exceeded our goals".
This program has been approved for Recertification Credit Hours Awarded: 35 Specified Credit Hours: Global recertification credit hours toward a PHR™, PHR®, PHRca®, SPHR®, GPHR®, PHRi™, SPHRi™ recertification through HR Certification Institute's® (HRCI®). The use of this seal confirms that this activity has met HR Certification Institute's® (HRCI®) criteria for recertification credit pre-approval.
You will receive immediate access to this online program when you register so you can get started right away!
The
ICES™ Online
program includes:

A 6 Part Training with 14 Modules of Robust Training Content:
You work through at your own pace the 12 hours of training videos that will take you through each facet of engagement and how you can improve it. In addition, you'll gain access to another 15+ hours of bonus interviews with amazing leaders! What you learn in this training will last throughout your entire career!
Here is how the course breaks down: (click each part to expand)
Part One:

Introduction and The Foundation
ICES Online Introduction
Module 1: Disruptive Changes & Global Trends
Module 2: Why Engagement Matters
Part Two:

People and the Science Behind Engagement
Module 3: The Science Behind Engagement
Part Three:

Purpose and the Keys to Culture
Module 4: Passion In Business & The 4 Triggers
Module 5: Purpose
Module 6: How To Build A Culture Collaboration
Module 7: How To Create A Culture Of Creativity & Innovation
Part Four:

Connecting the Inner Work
Module 8: Feet on the ground
Module 9: Connecting Emotionally With Customers & Employees
Part Five:

More Keys to Culture
Module 10: Celebration
Module 11: Contribution
Module 12: The Engagement Activities
Part Six:

Practical Application
Module 13: The ICES 30 Day C.A.P.E
Module 14: Final Exam

Access to the exclusive Evoloshen Academy ICES-Certified Professional Network private LinkedIn group
You'll be able to interact with us and other professionals who are completing the ICES™ training, ask questions and get support from the community while you work on implementing what you've learned.

Here's what people are saying about our engagement training and publications…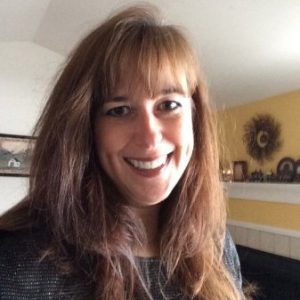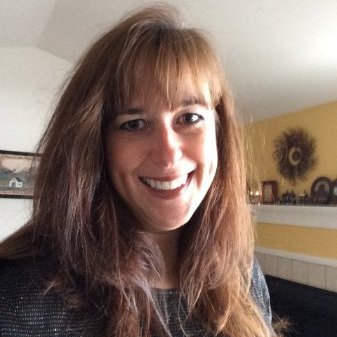 Evoloshen's groundbreaking ICES Training is an elite program that provides a true holistic approach to driving employee engagement in the 21st century workplace. Karin, I can't thank you enough for approaching me on LinkedIn and extending the invitation to become a Joy Bringer!
April Smidl
HR Manager, First Advantage
Register now and receive these
SPECIAL BONUSES:

The Joy Ambassador Training that will cover the basics about the 5 Cultural Keys of Engagement that you can gift to 3 of your colleagues as a part of the certification process

Extra
Master Classes
with exclusive content only available here! Harnessing Your Cultural Energy & Resilience Masterclasses

Access to over 15+ hours of interviews with Amazing CEO's and Thought Leaders to learn directly from them on how they are working with culture, engagement, and trust
Your Investment: $2500 USD
The more important question is what is the cost of your company's engagement dilemma?
You can calculate that with the following formula:
A company's cost of employee disengagement:
(Number of Employees) X (Percentage of Disengaged Employees) X (Your Average Employee Salary) X 1/3
Let's say your company has 1,000 employees, and your company falls in line with the average of 85% employee disengagement and that your average employee salary is $30,000. This formula calculates the annual cost of your employee disengagement at a staggering $8.5 million!
Imagine even if you were simply able to improve employee engagement to 50%. All of a sudden, that $8.5 million annual cost becomes $4.25 million, a savings of $4.25 million to your company.
This training could easily cost you $50,000, but we're not charging $50,000. Or $20,000. Or $10,000. Or even $5,000.
As a token of appreciation for you getting in on the inaugural opening of the ICES™ Online Certification Program, you can get this valuable certification and training experience at the one-time cost of only $2500 USD.
Yes, that's less than 0.1% of the savings from transforming your company's employee engagement in that example we gave.
*All costs are USD.
Don't miss out on this amazing opportunity to develop yourself
AND make a positive impact in your company!
Register, get immediate access and take action to be your company's hero from within by clicking the button below:
Get Immediate Access When Registering
Or contact us to register multiple people or to discuss how we can bring this training into your company as well.
Don't forget: ICES™ Online has been pre-approved for recertification credits by both SHRM and the HR Certification Institute.

This program is built on trust with the purpose to empower you at work and long term in your career. We believe in all of our training and trust you will get a lot out of it. If you are not 100% satisfied with it after 30 days and haven't learned something new that can change your life, reach out with a message telling us why and we'll refund your investment. Our goal is always to provide long term value for our clients.